Voice-Overs
I perform voice-acting on a freelance basis and also for Tug Hill Studios. I can read your script, narrate your fiction, and even read non-fiction and news copy to order.  You can purchase my voice-overs start at the rate of $5 USD per 1,000 words of English script (poetry and other specialty reading must be negotiated on a case-by-case basis) by using the PayPal links below.  Round up to the nearest number of five-dollar increments per word count.  There are a few guidelines for voice-overs, however.
First, scripts must be free of errors.  I can't read a voice-over that contains broken English or many typographical flaws, because I will stumble over the words and the resulting reading will be very poor.  Scripts are read as closely as possible to how they appear as sent.  Please do not expect me to make changes "on the fly."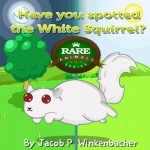 Second, payment for voice-overs must be made in advance.  Fees are refundable only in the event of non-delivery (which has never happened).
Third, I reserve the right to reject any script I deem inappropriate, offensive, or otherwise objectionable.  I'm fairly flexible and tolerant, but if you think your script might be a problem, just check with me first.
Fourth, while my voice-overs and narrations are of high quality, at the rate I'm charging, I do as little processing and editing as possible.  You may hear me breathe when I make your recording, for example.  If you wish to negotiate a higher price for a heavily processed and "perfect" voice-over, we can talk about that.  Everything is available for a fee.  Standard post-recording processing starts at $8.00 USD per 1,000 words.

Fifth, rush jobs are possible, but command an additional $25 USD surcharge for same-day delivery for jobs less than 5,000 words and $50 USD for between 5,000 and 10,000 words.  Same-day delivery is not possible for jobs larger than 10,000 words.
Finally, while my normal turnaround time is 5 days for a 1,000-word voice-over, if your job is larger than average I will require more time to complete the reading.  Please also be advised that very large jobs must be negotiated separately and at higher prices, because multiple increments of 1,000 words increase the amount of time and effort required to do the entire reading.  (The whole is greater than the sum of its parts, when it comes to multi-increment "mega-jobs" of tens or even hundreds of thousands of words.)
---
3 Responses to "Voice-Overs"