Bitcoin: Virtual World Cashing In On Currency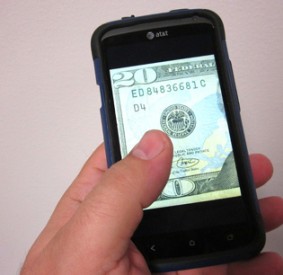 The virtual world now is cashing in, to the tune of up to $500,000 daily, on online transactions, even though there remains a "legal gray area" about Bitcoin.
But the growing popularity of the anonymous, decentralized, digital currency is prompting concern among users and law enforcement agencies that it may be misused.
Since its inception in 2009, the online payment system (the term "Bitcoin" refers both to the system and to the virtual units of currency users transfer through that system) now accounts for between $100,000-$500,000 worth of online transactions per day, despite the fact that Bitcoin exists in what Timothy B. Lee calls "a legal gray area."
Lee, writing for Ars Technica, reports that New York Sen. Charles Schumer has denounced Bitcoin as a means of money laundering on the Web. The Secret Service is now well aware of the "untraceable online currency popular in the criminal underworld," too, but Lee cites a legal paper by Temple University's Nikolei Kaplanov in pointing out that current law simply does not adequately govern this new form of digital money.
Kaplanov explains that, as of this writing, there are no cases that challenge the ability of parties in the U.S. to make transactions in bitcoins. In other words, the currency is legal only because no one has yet enacted policy asserting that it isn't. But the Secret Service and policymakers like Schumer now have the Bitcoin system in their sights, which means legal action may be inevitable.
"This has led to the question of whether the federal government has the ability under current federal law to prohibit the use of bitcoins between willing parties," writes Kaplanov, who believes that as the laws stand now, the federal government "has no basis to stop bitcoin users who engage in traditional consumer purchases and transfers."
Read the full article here in WND News.