Machina Obscurum: A Collection of Small Shadows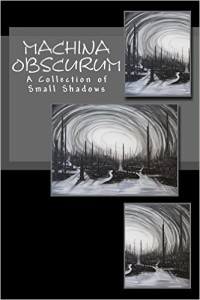 I'm published again, this time in J. Edward Neill's Machina Obscurum. This is a full-length (about 70,000 words) collection of short works, of which my flash fiction, "Ice Cream," is one.
I wrote "Ice Cream" specifically to see if I could get it included and was pleased when the answer was yes. I don't know J. Edward Neill personally, but his professionalism and attitude really impresses me. I'm looking forward to curling up with a cup of coffee over the holidays to enjoy reading this from cover to cover.